My Divine Intervention Experience
My personal experience through 'Divine Intervention'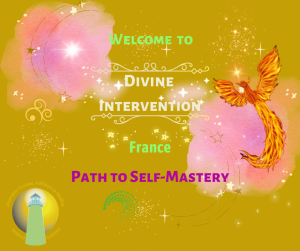 'Divine Intervention' has changed my life from end to end…
The first time I went through the initiation of 'Divine Intervention' was in Italy in 2013.
I felt that my life was about to change in an extraordinary way, and I did not imagine the wonderful things that would happen to me, thanks to the transformation I made…
I was living in Israel at that time, having a very successful clinic for Healing Sessions, Crystals, Reflexology, Acupressure, and also with accompanying births as a doula. I gave workshops on Reflexology and Crystal stones, and was busy from morning to night.
Life looked good on the outside, but from the inside I was longing for something else…
I felt I'm passing my life between 4 walls, giving service to so many people, while there are so many things to explore and discover in my life.
I felt I need a HUGE CHANGE, a new consciousness, and to live life in a different way, but I didn't know HOW to make this change, and WHERE to start.
So I was praying and asking the universe to open a door for me…
And the universe was not slow to answer me.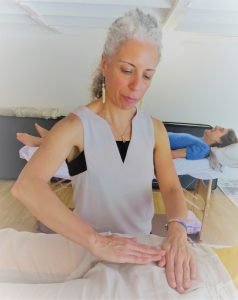 I came across a post about Homaya Amar, who was coming to Israel to give an initiation to 'Light Language'. That was my first sign, because I was looking to learn 'Light Language' since a few weeks, and there, universe has sent me this message.
I registered to the course and from there the jump to 'Divine Intervention' initiation was very natural.
I knew it's a call of my SOUL, I knew I cannot miss this opportunity… It felt that my life is going change in so many ways, and I just had to go through…
The initiation to 'Divine Intervention' was everything that my Heart, Soul, Spirit and Mind were looking for…
I COULDN'T ASK FOR A BETTER GIFT IN MY LIFE.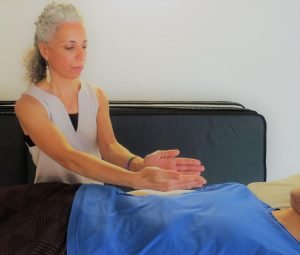 In this 21-day initiation, we passed through every cell, every emotion, every limitation / blockage / barrier, we opened so many 'boxes', cleared so much charged energy we weren't even aware of, and trained with new abilities and qualities. Our CREATION FORCE become immense, we were shining bright light, we discovered new knowledge, we grew our ability to heal and transform, and the cherry on top of all: we learned how to demonstrate 'Divine Intervention' through our consciousness field in partnership with the Source.
I passed a lot of initiations and retreats in my life, which contributed to my growth and knowledge, but no initiation was as potent as the 'Divine Intervention'.
It was 'Divine Intervention' that gave me a BREAKTHOUGH in my life,
It was 'Divine Intervention' that helped me overcome limitations and barriers,
It was 'Divine Intervention' that helped me heal wounds and pain,
It was 'Divine Intervention' that open my consciousness to dimensions and other worlds,
It was 'Divine Intervention' that sharped my abilities and made me discover additional gifts that I have inside,
It was 'Divine Intervention' that empowered and amplified my creation force, to the level of performing miracles through my consciousness field,
It was 'Divine Intervention' that opened huge portals, opportunities and possibilities within me…
I couldn't think of my life WITHOUT 'Divine Intervention',
It was the greatest gift in my life and still is…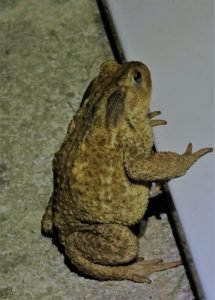 Since then I grow my creation power every day, I manifest my ideas and inspiration, I enjoy life, I explore life in so many magnificent ways, and I love my life on this planet!
Throughout these years I have become a 'Divine Intervention' teacher, to give this service to those who seek a BREAKTHROUGH in their lives, to those who seek to discover new ways of life, to those who know that everything is possible.
I join below the video I made especially for the 'Divine Intervention' initiation in August 2023 in France. Please watch it and feel if the spark awakens within you… It's a CALL OF YOUR SOUL, that cannot be denied, and you will know it.
'Divine Intervention' is a sacred legacy from the Curanderos lineage, of which Starr Fuentes is headmaster at present.
Watch these videos about 'Divine Intervention'